Post by volgrand on Dec 9, 2011 7:10:46 GMT -5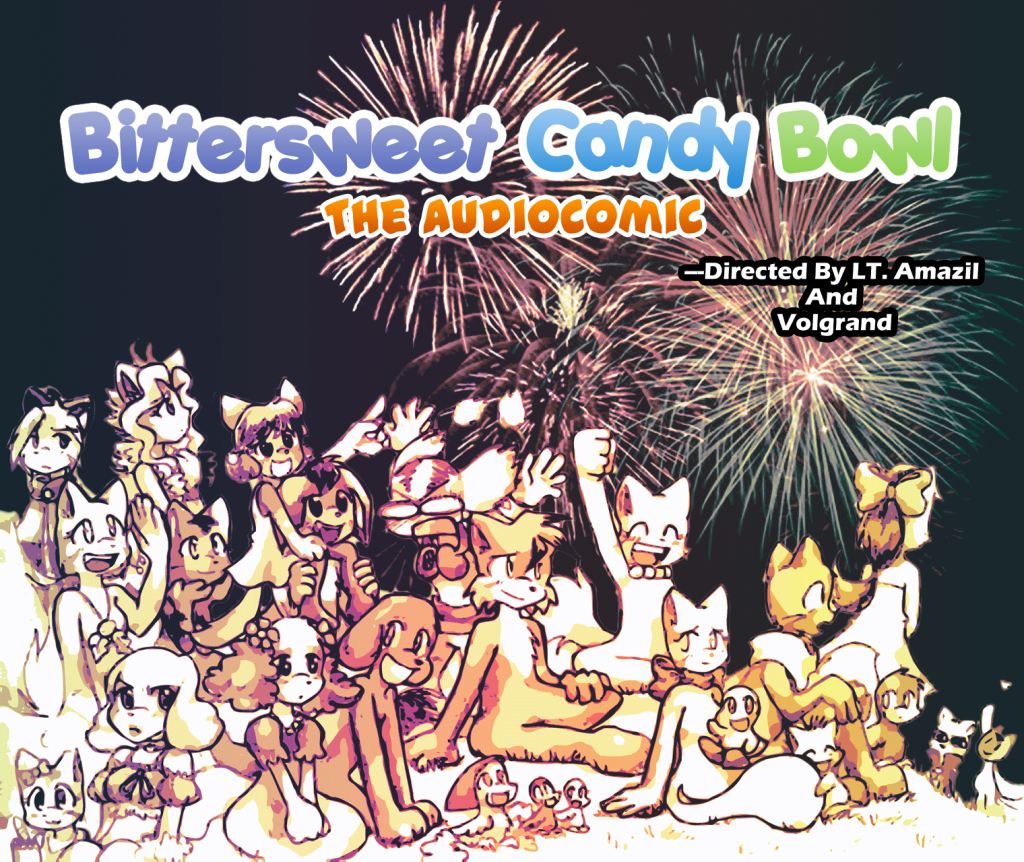 Probably you remember last call for that audiocomic, launched by Grass, that never saw light. Well, this time this is different, as we have already done something.
We are a team composed by some aficionated voice actors, and me, a wannable sound and video editor. Until the moment, we have created the 1st chapter. After listening to the critics done by the fans, now we are improving our work.
You can see the video here.
www.youtube.com/watch?v=gquYk0Q27ds
At the moment we search voices for Blur and the Crazy sex teacher, a well for secondary one shot women. Maybe will search for more voiceactors later, depending on if some of the actual ones doesn't show themselves shortly.
UPDATE:
AUDITIONS ON COURSE:
BLUR
Due to the retreat of a voice actor from the project, Blur's voice has become available.Due to the lack of auditions, the deadline is delayed to the 20 january.Again, Deadline is delayed to 10 february
Role taken for the moment, but we still accept auditions if you think you can fit/improve the voice.
Blur is a little adult bird that the cast found injured. He has amnesia, so he doesn't remember his former life. He goes along very well with Yashy and Chirpy.
Desired voice: I imagine him with a cartoonish, young male, raspy voice.
Lines:
1."M..My house!?"
2."I dunno, remember?! My minds a Blur!!"
Few comic strips were he appears:
www.bittersweetcandybowl.com/c17/p1.html
www.bittersweetcandybowl.com/c17/p5.html
www.bittersweetcandybowl.com/c17/p6.html
www.bittersweetcandybowl.com/c17/p7.html
DEADLINE: None.
Mature secondary women
We need one or more middle aged women voice (29 - 40 years old) for the secondary female characters. Those are background characters, one-shot scenes, and the mothers of the protagonists.
Examples:
Lucy's mom
www.bittersweetcandybowl.com/c2/p2.html
One cool teacher
www.bittersweetcandybowl.com/c4/p2.html
Susan's mom
www.bittersweetcandybowl.com/c12/p26.html
Lines:
(Lucy's mom): "Honey, wouldn't you like a barbie instead? Here!"
(One cool teacher): Ok class! Sit down, it's time to start!
(Susan's mom): "You SURE your friends are alright, Susan? I might have to speak to their parent about that..."
Deadline: 28 ebruaryIf you are interested, please contact me at my email Manuelgala6 @ gmail dot com
You can as well reply here, but use the email in preference please.
(PS: Finally we got a nice presentation image! Yay!)